Showcasing Caribeño in a mule cocktail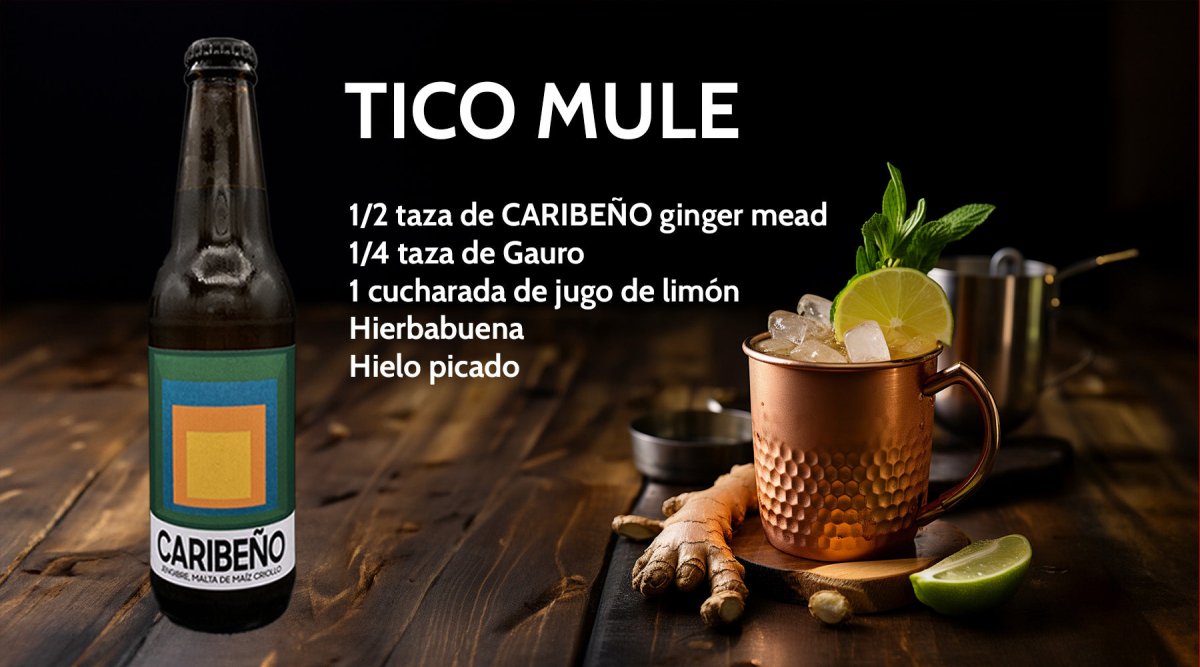 Craft is important to Costa Rica Meadery. From creating our own malt from native criollo corn to developing our own nobel strains of wild yeasts in bamboo cylinders, every step of the process to make our meads, honey wines, and beers is designed to highlight the natural flavors of the fruits, spices, herbs, and flowers used in our fermented beverages.
So when it comes to crafting the right cocktail featuring our Caribeño, a sparkling ginger mead, the spotlight is best placed on the natural flavors here, too. Enter Meadery's Tico Mule, a simple but flavorful mule cocktail that demonstrates that sparkling mead can be a great ingredient substitute in classic cocktails.
A riff on the classic Moscow Mule, the Tico Mule combines the flavors of spicy ginger, sweet honey, and boozy guaro, to make a memorable, delicious cocktail.
Meadery's Tico Mule Recipe
Method:
in a copper mug or highball glass, muddle the lime and guaro. Add ice and Caribeño, and stir. Garnish with a lime slice.