Costa Rica Meadery Wins Two Medals at the Prestigious Copa Cervezas de América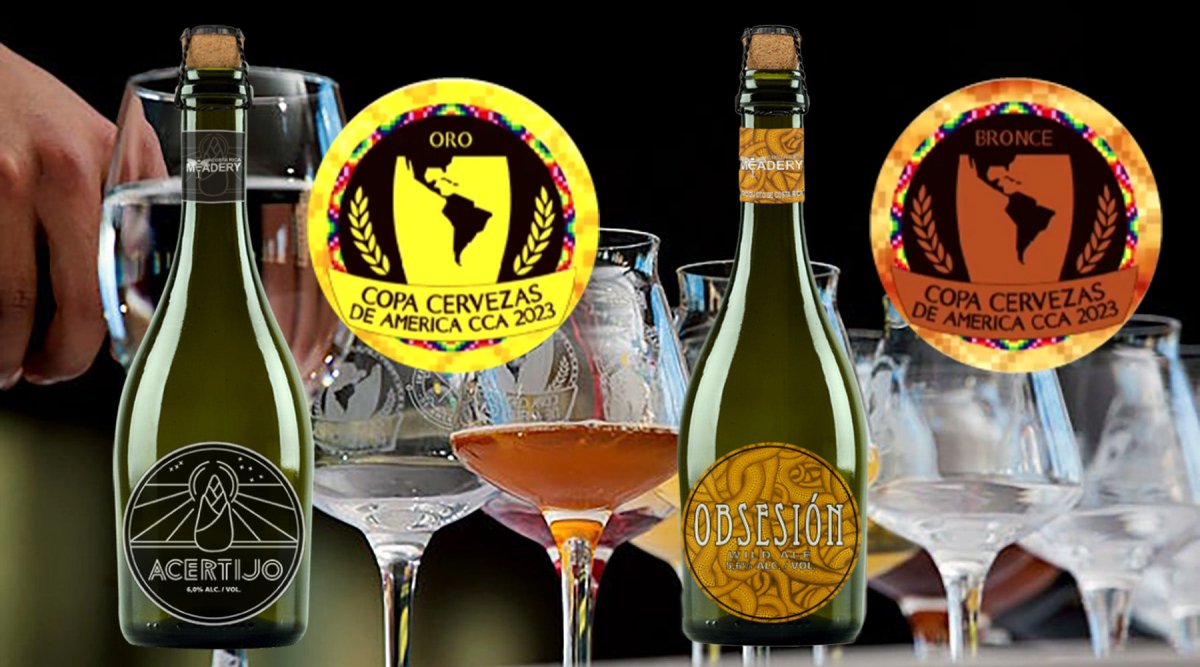 Costa Rica Meadery Shines at Copa Cervezas de América, Winning Gold and Bronze for Innovative Brews
SANTA BARBARA, Costa Rica - Nov. 12, 2023 -- In a landmark event for the Latin American brewing industry, Costa Rica Meadery has achieved significant recognition at the 10th annual Copa Cervezas de América, the most important beer competition in Latin America. The awards ceremony was held in Valdivia, de Los Ríos, Chile, on November 11, 2023.
he Copa Cervezas de América brings together top master brewers, internationally renowned judges, and beer culture enthusiasts from around the world. In this prestigious event, Costa Rica Meadery, based in Santa Bárbara de Heredia, stood out by winning two medals. 
ACERTIJO
, a unique creation from the brewery, was awarded the Gold Medal in the Experimental Beer Category. Additionally, 
OBSESION
 won the Bronze Medal in the Wild Beer Category.
"As co-owner and head brewer at Costa Rica Meadery, I'm deeply honored by the international recognition our unique brews have received. Our commitment to exploring the uncharted territories of brewing, using indigenous bamboo yeasts and a rich variety of local fruits, truly embodies the spirit of innovation we cherish. This accolade is a testament to our passion for crafting distinctive beers and meads right here in the heart of Costa Rica."

This achievement not only represents a milestone for Costa Rica Meadery but also highlights the innovation and exceptional quality of the craft brewing industry in Latin America. The use of local ingredients and innovative techniques has positioned Costa Rica Meadery as a benchmark in the industry.

About Costa Rica Meadery

Costa Rica Meadery S.A. was founded in 2013. Costa Rica Meadery's goal is to produce the highest quality meads, beers, and fruit wines using innovative processes and traditional ingredients from Costa Rica.

Costa Rica Meadery products can be found in Costa Rica restaurants, bars, grocery stores, liquor stores and online at www.costaricameadery.com.  Costa Rica Meadery products are also available at the meadery bottle shop – located on the grounds of the Ark Herb Farm in Santa Barbara de Heredia. Tours and tastings are offered during weekends.